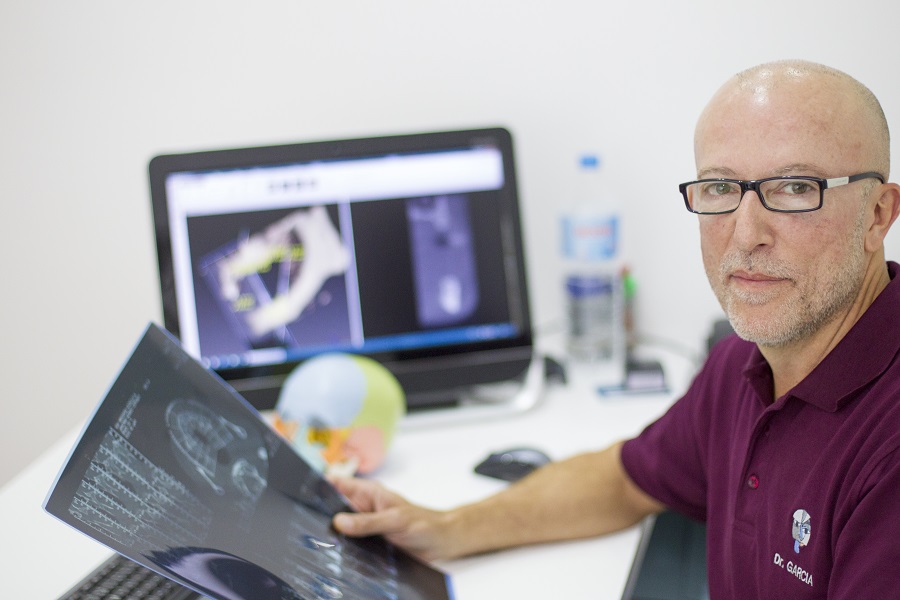 Dr. ISMAEL GARCIA ROIG
Specialised Doctor in Ortorhinolaryngology and Cervicofacial Surgery by the Clinical University Hospital of Valencia in 1986.
He practised public health care in the Hospital of Sagunto, Hospital Gran Via of Castellon, and Hospital of Alzira until he decided to dedicate exclusively to the private sector of Cosmetic Facial Surgery and above all to Rhinoplasty
Ample international formation in the field of Facial Plastic Surgery, with clinical stays in renowned centres in Europe ( France, England) and on the American continent, in South and North America (Argentina, Colombia, Ecuador, USA). He is one of the best rhinoplastic surgeons around. He was one of the first to introduce the techniques of endoscopes in cosmetic surgery especially in the field of frontal lifting
Numerary member of the European Academy of Facial Plastic Surgery since 2005 and also of the SECE (Spanish Society of Cosmetic Surgery) since 1998. He practises his profession in Spain, in the Valencian Community.